Commercial Interior Renovation
Keeping Projects on Schedule and On Budget
Interior renovation projects for commercial and retail clients is a core strength of Tomasic Construction. Our experience ranges from public works to retail, from schools to government agencies. The skill set we bring includes everything from rough carpentry to flooring and finishing, from ceilings to windows and doors.
Our goal is to transform aging interior spaces into vibrant, renewed facilities that help move your mission forward.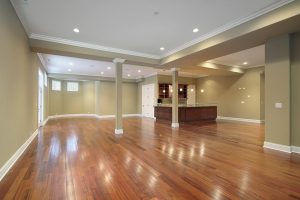 When you choose Tomasic Construction, you're working with a premier Pittsburgh area firm large enough to handle any commercial development, including turnkey construction projects, and personal enough to treat every project with the care and attention to detail it deserves.
Minimizing Disruption
At Tomasic Construction, we know interior renovations can be highly disruptive. That's why we focus on elements like safety, scheduling, and project phasing— working with you to make sure that, if one area of a building is under construction and another in regular operation, that we minimize disruption of regular routines.
With the quality of the end result always in mind, Tomasic Construction focuses on an experience that provides excellent communications and transparency of operation.
Project Types
With start to finish project management, we assist with planning and design, permit acquisition and licensing, cost analysis and recommendations.
Restorations of Existing Structures
Repairs and Building Upgrades
Commercial Building Additions
Interior Space Remodeling
Check out our Commercial Project Gallery for examples of our work. Of course, there's no substitute for simply giving us a call at 412-229-8351. Discussing your vision and listening to your needs is the best way to see if Tomasic Construction is the right construction partner for you.
You can also use our Contact Us page.
Service Area
Tomasic Construction provides commercial and residential construction services throughout the Pittsburgh area, including Allegheny and Westmoreland counties. We provide services throughout Western, Pennsylvania depending on the project, timetable, and budget.