Commercial Construction
Retail, Organizations, Restaurants, and Accommodations
At Tomasic Construction, we build the facilities that bring life to your community. These include strip malls, retail facilities, office buildings, hospitals and medical clinics, churches and senior living, restaurants and fast food.
We know that every commercial project represents a milestone in the history of a community and often become important in the lives of that community— places to work and shop, seek healthcare, worship, and more. That's why you have our commitment to a higher level of excellence in construction and project management.
When you choose Tomasic Construction, you're working with a premier Pittsburgh area firm large enough to handle any commercial development, including turnkey construction projects, and personal enough to treat every project with the care and attention to detail it deserves.
The Craftsmanship Approach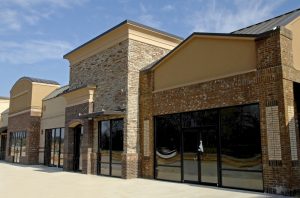 Experienced construction teams, skilled craftsmen, and elite subcontractors work together at Tomasic Construction to assure that every project is a superior achievement.
We approach all projects with the passion to bring your vision to reality and the experience to deliver it safely, on-time and on-budget.
Project Types
With start to finish project management, we assist with planning and design, permit acquisition and licensing, cost analysis and recommendations.
Retail and Grocery Stores
Hospitals and Medical Facilities
Accommodations (Hotels & Apartments)
Churches
Senior Living
Restaurants and Fast Food
Check out our Commercial Project Gallery for our featured projects. Of course, there's no substitute for simply giving us a call at 412-229-8351. Discussing your vision and listening to your needs is the best way to see if Tomasic Construction is the right contractor for your project.
You can also use our Contact Us page.
Service Area
Tomasic Construction provides commercial and residential construction services throughout the Pittsburgh area, including Allegheny and Westmoreland counties. Contracting throughout Western, Pennsylvania depending on the project, timetable, and budget.